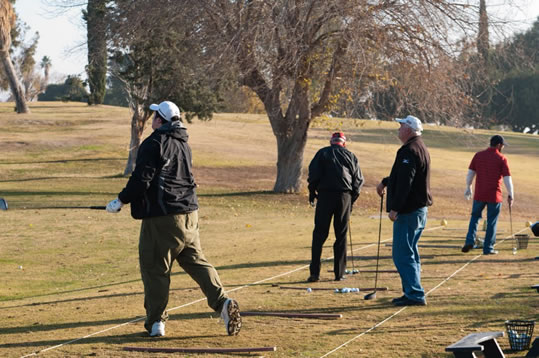 It's a new year and those of us at Buena Vista are excited for everything we have in store this year. We're making a big effort to communicate better with our family, friends and guests. We want to keep everyone up to date with all our events, clinics, specials, tournaments, as well as provide some hints, tips and educational material to help you skill up, even when you are away from the course.
Tournaments and Events
Right now, January 2017, we have a couple small tournaments on the books, Kern Telco on the 7th and Men's Club (2 man scramble) on the 15th.
Men's Club
If you are a member of the Men's Club, this is your reminder to re-register for the 2017 year. The Men's club is a joint venture with North Kern Golf Course and Buena Vista Golf Course, with a tournament every month, Find out more about Men's Club
Meet the Pro - Where is Chad Playing
Our Head Professional Chad Sorensen will be competing in three tournaments this month.
On the 9th he will be playing in the Club Car Aggregate Series at Bear Creek in Murrieta, which is also the SCPGA qualifier for the Farmers Insurance Open at Torrey Pines.
He will also be playing in the Pro/Pro scramble with his brother Alan at River Ridge Golf Course in Ventura on the 23rd
The Chapter Challenge at Pelican Hill on the 30th.
New Years Resolution
Do you have any Golfing resolutions? What are your goals for 2017? Let us know in the comments below.