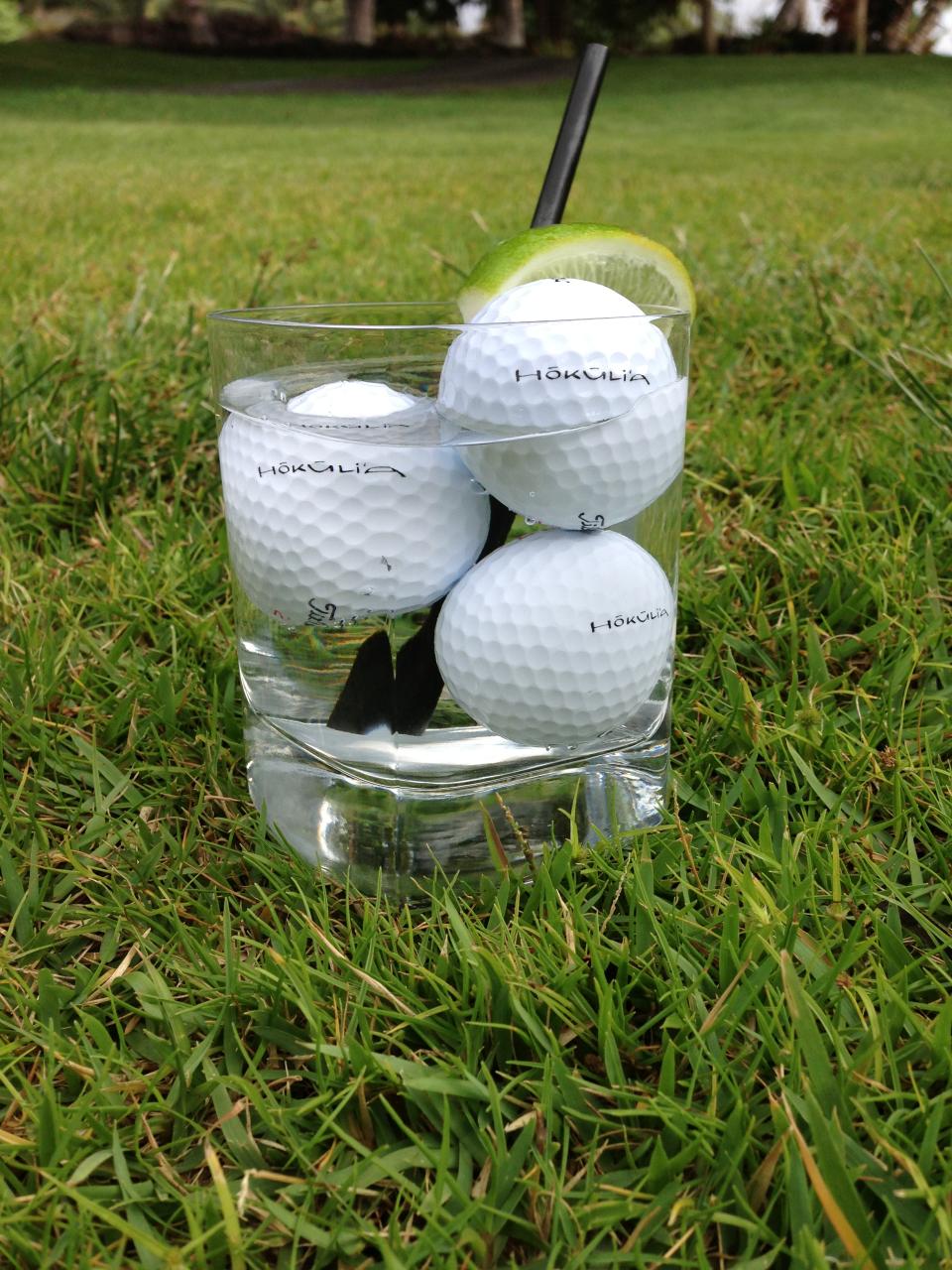 What is something that is almost always paired with recreational golf? Alcohol!!! Yep that's it, in this weeks blog I'll be going over some drinks inspired and named after golfers, as well as my five favorite cocktails I've tried over the years and maybe your next time out golfing you'll give a try.
Golfer Inspired Drinks
Arnold Palmer
The most famous drink named after a golfer is probably the Arnold Palmer... and it is not even alcoholic. Here is the story, told by Arnold himself, about the Arnold Palmer was created.
"My wife made a lot of iced tea for lunch, and I said, 'Hey babe, I've got an idea.' You make the iced tea and make a big pitcher, and we'll just put a little lemonade in it and see how that works. We mixed it up, and I got the solution about where I wanted it and I put the lemonade in it. I had it for lunch after working on the golf course. I thought, 'Boy, this is great, babe. I'm going to take it when I play golf. I'm going to take a thermos of iced tea and lemonade.' "
Source: http://www.arnoldpalmertee.com/tee.asp
The name apparently stuck when he ordered that and someone overheard him one day
According to Arnold Palmer, he was in the habit of drinking iced tea with lemonade at home, and in 1960 at the U.S. Open at the Cherry Hills Country Club in Denver, he ordered the non-alcoholic drink at the bar. A woman sitting nearby overheard him, and ordered "that Palmer drink", thus giving the beverage its name.
Source: Mentored by the King: Arnold Palmer's Success Lessons for Golf, Business, and Life
https://books.google.com/books?id=9LSY2sT0vMAC&pg=PT221&lpg=PT221&dq=%22arnold+palmer%22+lemonade#v=onepage&q=mixture&f=false
Jack Nicklaus
The Golden Bear also has his own lemonade drink. The name is Jack Nicklaus Golden Bear Lemonade. It was introduced in 2012.
John Daly
This is probably the most popular drink right now that I've seen on the golf course lately and that probably has something to do with his recently released ESPN 30/30. The John Daly is the spiced up version of an Arnold Palmer, the mixture is quite simple, you need Vodka, lemonade and tea and a tall glass to enjoy this delicious cocktail.
Other Golfing Drinks
There are a lot of Golfers with their name on drinks. Graeme McDowell, Keegan Bradley and Freddie Jacobson have Beers, Fuzzy does Vodka, Gary Player has a tea too. Find out more here.
http://golf.about.com/od/golfers/tp/15-Golfers-Who-Want-to-Sell-You-a-Drink-With-Their-Name-On-It.htm
SCGA Columnist made up a few more drinks based on Golfers in this blog post: http://www.scga.org/blog/9922/drinks-named-after-golfers-and-golfers-who-need-one/
His fans came up with drinks for Tiger Woods, Phil Mickelson, Ricky Fowler, Bubba Watson and Greg Norman.
My favorite Golfing Drinks
I like the John Daly, mentioned above, but here are 4 more on my list.
Faderade
This was first introduced to me during a typical hot summer day and not only was the temperature high but so was our scores. This is a simple mixture, Vodka of your choosing, I prefer Tito's and mix it with Gatorade over ice.
Irish Coffee
This is a drink I've seen made constantly for the early birds, why stretch when you can have an Irish coffee that loosens you up and gets the blood flowing. The way to achieve a delicious glass of this is to pour Jameson Irish Whiskey into a glass, add some sugar and pour your coffee just shy of the rim and from there you have you early morning kick start.
Comfort Zone
This drink was introduced to me how many drinks are introduced to us, "dude try this drink" and like always I was reluctant. But after one sip I wasn't weary anymore, this is just a mixture of Southern Comfort and Pink Lemonade with some ice.
Diet Captain
This is by far my favorite on the list and it's one that doesn't sound good at all, after having this combination I was hooked. It's a mixture of diet Mountain Dew and Captain Morgan; you can also substitute the Mountain Dew for diet Pepsi. You're welcome.
Hopefully one of these drinks will help you play better golf and if that's not the case hopefully one of these drinks will help you finish the round.
Hope to see you on the first tee.